Unlocking Engagement with Interactive Storytelling
If you've been a content marketer for any length of time, you're probably tired of hearing all the stats around decreasing engagement. Our attention spans are now shorter than that of a goldfish; consumers are being overrun with content; internet ADD is a real struggle… [insert more depressing findings here]s
All these stats drive home a grim reality for marketers: Our jobs are harder than ever. Getting our audience to pay attention in the first place, and to keep their attention for any length of time, is really frickin' hard.
But there's good news, everyone! Consumers are still engaging with content. It's just different content than most brands, especially on the B2B side, are producing.
What's Missing from Brand Content?
Lots of web content drives massive engagement—as the BuzzFeeds and Mics of the world can attest to. So where exactly are brands going wrong? Here are the three key ingredients marketers often leave out of their content:
Stories

Source:   Photobucket
A lot of brand-created content doesn't resonate because it isn't based on a story. Factual information and stats can be compelling—but they need a narrative wrapper to really make a lasting impact on your audience. > Science has shown that our brains become more active when we're being told a story. Not just that, but we can actually plant ideas, thoughts, and emotions into our audience's brains with stories. Pretty powerful stuff!
Dynamic Elements

Source:   BuzzFeed
Today's consumers love dynamic multimedia content. In DemandGen's 2015 Content Preferences Survey, an overwhelming 91% of buyers agreed that they prefer more interactive/visual content that can be accessed on demand. Audiences want to play an active role in content, and they want content that's tailored to their interests and needs.
Mobile-Friendliness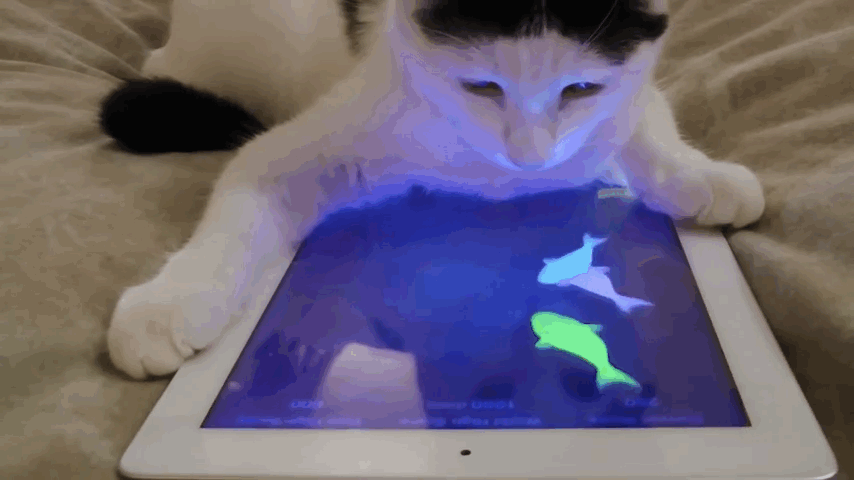 Source: The Dodo
51% of time spent consuming media now occurs on mobile devices. 80% of users search for content on smartphones. And yet, many brands are still creating web pages and PDFs that don't render well on mobile. This poor user experience, in turn, gives viewers a negative impression of a brand, increases bounce rates, and decreases long-term engagement with a brand's content.
Why Interactive Storytelling Holds the Key to Engagement
Consumers are hungry for content that tells a story, incorporates dynamic elements, and can be accessed on any device. You can use any number of traditional content types to address each of these elements separately—but the one that addresses all of them simultaneously is interactive storytelling.
What, exactly, is interactive storytelling?
It's a story, shared digitally, that incorporates visuals, animations, interactions, layered content, and multimedia to bring a narrative to life.
This story is built in such a way that it works seamlessly on desktop and mobile; it's also built to give the viewer an active role in the narrative. Viewers can choose where to go next within a piece, select topics to drill into deeper, or even play a character inside the story itself.
Interactive storytelling can help you unlock audience engagement for a number of reasons:
It's visual: Visuals are processed more quickly and drive more page views and shares.
It's emotional: Both stories and visuals can evoke a powerful emotional response.
It's tactile: Using a touchscreen on a tablet or phone can improve user experience and satisfaction.
It's personalized: Interactive storytelling doesn't limit users to a single pathway. You can personalize both the user's journey and the content they see along the way.
Incorporating Interactive Storytelling into Your Content Strategy
If you've never invested in interactive storytelling before, you may be wondering: How does this meld with my overall content strategy?
Here are a few of the ways we use interactive storytelling at Ceros to achieve our marketing goals:
Brand awareness : We've created top-of-funnel interactive assets like interactive articles, infographics, games, and even Valentines, to wow viewers with great content and introduce the Ceros brand.
Lead generation: We use interactive eBooks and microsites with integrated lead capture forms to drive contact generation.
Lead nurture: We use a variety of interactive content to nurture our database of leads to sales readiness, including embedded interactive pieces on our website and mid-funnel educational content.
Sales enablement :We incorporate interactive storytelling into our pitch deck, vertical-specific landing pages, Pilot Program overview page, and follow-up emails to convert opportunities to sales.
Customer retention: We share product updates, best practices, and other educational content with clients using interactive storytelling as the medium to boost retention.
What You Need to Succeed at Interactive Storytelling
Creating and deploying successful interactive storytelling pieces requires the right resources. At the bare minimum, you'll need the following:
A storyteller who can adapt their writing for a shorter, less linear format. >
A designer who can mesh visuals with written words to bring your story to life.
A digital marketer who can help with tracking, SEO, and marketing automation form setup. >
An interactive storytelling platform, digital agency, or internal dev resource to build out your story. >
A solid distribution strategy to get your content in front of your target audience.
The Bottom Line
Dwindling engagement isn't necessarily a sign of dwindling interest in content. It merely sets the bar higher for brand content creators, pushing us to create pieces that are more interesting, valuable, and impactful than the standard blog post or PDF whitepaper. Interactive storytelling is a new content type that's highly engaging when executed well. And it's not hard to incorporate into your existing marketing strategy. With the right resources in place, you can start experimenting with interactive stories and see what impact they make on your audience and business.
About the Author
Ashley Taylor Anderson is Director of Content at Ceros, an interactive content marketing software startup. She's a writer and marketer who's spent her career knee-deep in the B2B technology space. In previous professional lives, she worked as a science textbook editor, interactive media producer, and pastry chef. When she's not in front of a computer typing, you can usually find her nose-deep in a book, strolling a museum, or cursing at her sewing machine.